Last weekend I went kayaking with some friends to one of my favorite places in the world on the Dix River in Jessamine County. It was my second time making the trip and I really couldn't wait to get back to those cold waters that run out from the depths of Herrington Lake. The whole trip I just felt at ease with the world. Completely free. Which is why I love kayaking so much. But I started thinking about how much we get caught up in our worldly lives. Everything that we do as humans seems so major...and so conspicuous. However, I would argue that there is so much more than what meets the eye, or even the mind. I was reminded by these verses that I have been studying lately of just how small we are on this earth and how skewed our thinking is. As Switchfoot once put it, "we were meant to live for so much more..."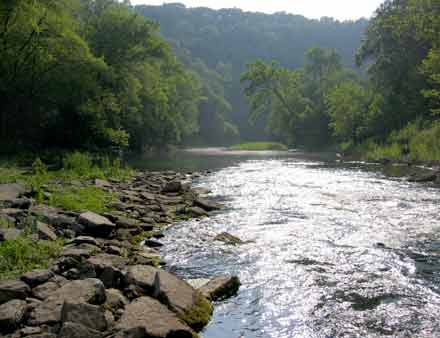 If then you have been raised with Christ, seek the things that are above, where Christ is, seated at the right hand of God. Set your minds on things that are above, not on things that are on earth. For you have died and your life is hidden with Christ in God. When Christ who is our life appears, then you also will appear with him in glory. Put to death therefore what is earthly in you...
-Colossians 3:1-5a
I am not saying what we do in our lives is not important. We are blessed with life for a reason. However, we should make life just that, a blessing, especially to those around us. A simple life. Only that of which can be found in a kayak sometimes.